The Michigan Performance Research Laboratory
The Michigan Performance Research Laboratory is ESSI's core research laboratory.
The Michigan Performance Research Laboratory is located in the U-M School of Kinesiology.
830 N. University Ave.,
Ann Arbor, MI 48109-1048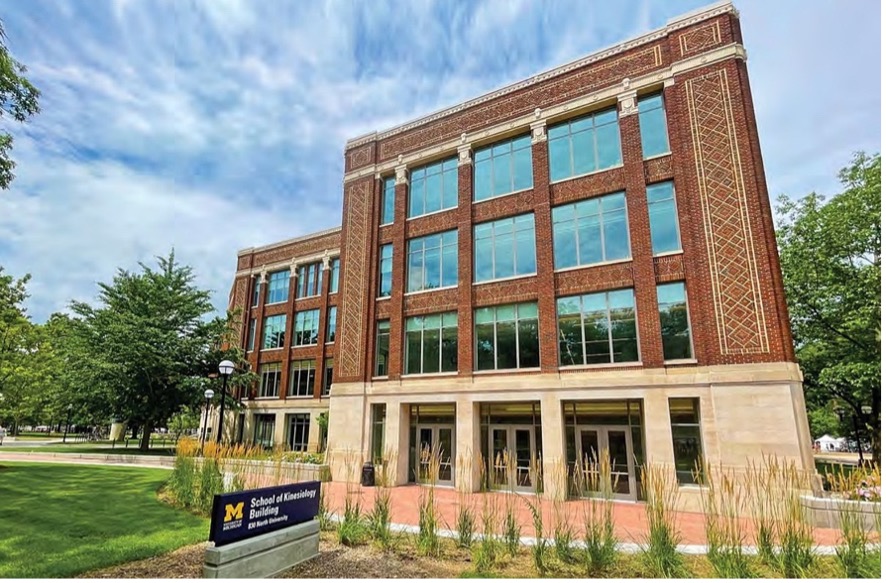 The Michigan Performance Research (MiPR) Lab provides core research capabilities and educational laboratory opportunities in support of the multidisciplinary mission of the University of Michigan Exercise & Sport Science Initiative (ESSI).  The MiPR lab has been designed to facilitate analysis of human biomechanics, cardiorespiratory physiology, and neuromuscular control during dynamic activity utilizing the most current technology.
We work with clinical, research, and industry partners to develop cross-disciplinary approaches to challenges in athletic performance, health and wellness, and sport technology.
The mission of the MiPR is to support active individuals by investigating the biomechanics of human movement to optimize function, enhance injury resiliency, and ensure lifelong health.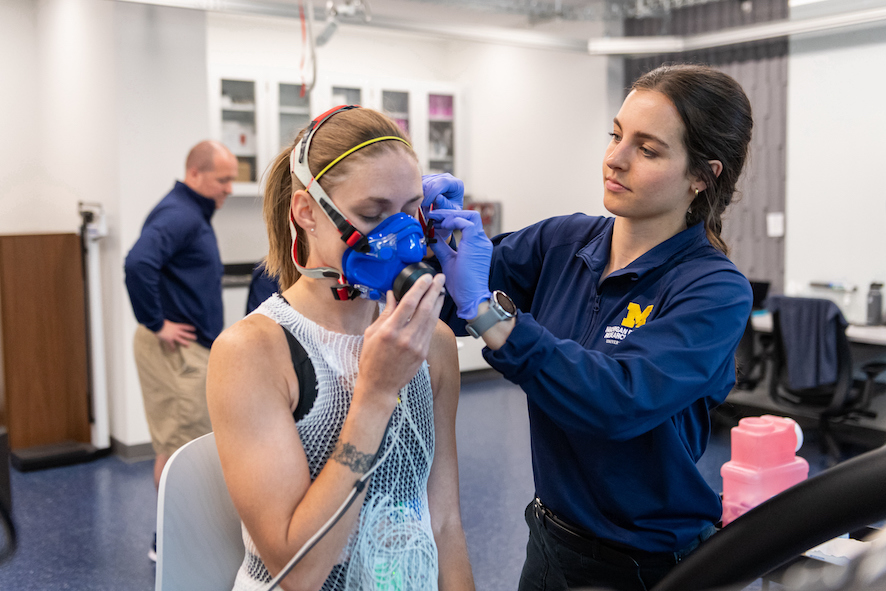 Our goals are focused into three major concentrations.
(1) advancing knowledge of the complexity of musculoskeletal injury development;
(2) developing novel metrics to assess and monitor real-world performance using wearable sensors; and
(3) investigating the bio-mechanical and motor control consequences associated with changes in body dynamics, injury, age, or skill.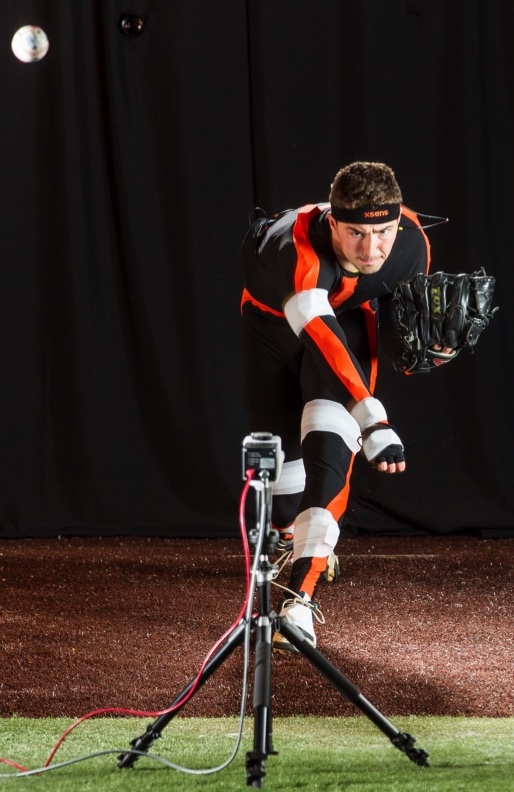 3-D motion capture, IMU and other wearable sensors to evaluate bio-mechanical human motion and physiological responses during any type of exercise.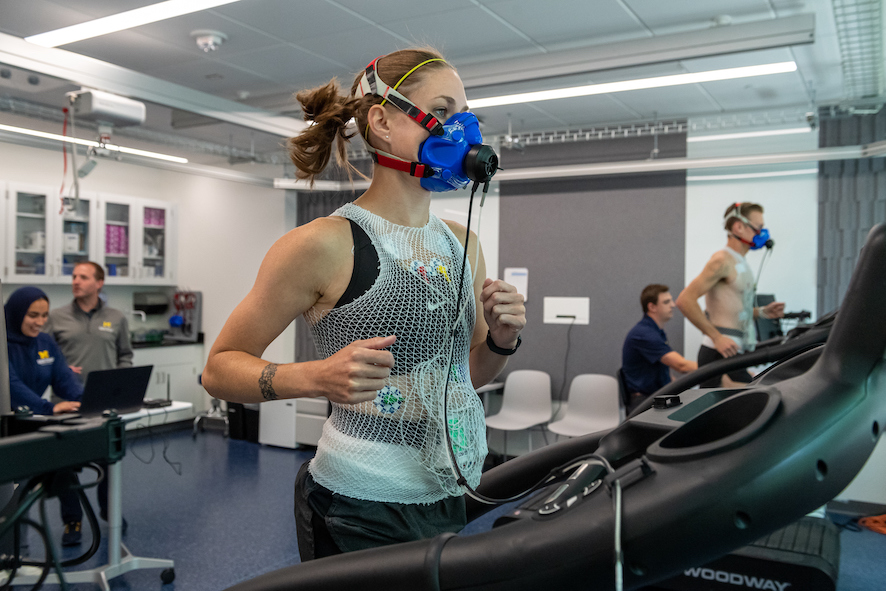 Cosmed metabolic carts, wireless EKG, and instrumented treadmills allow for in-depth evaluation of running biomechanics and physiology.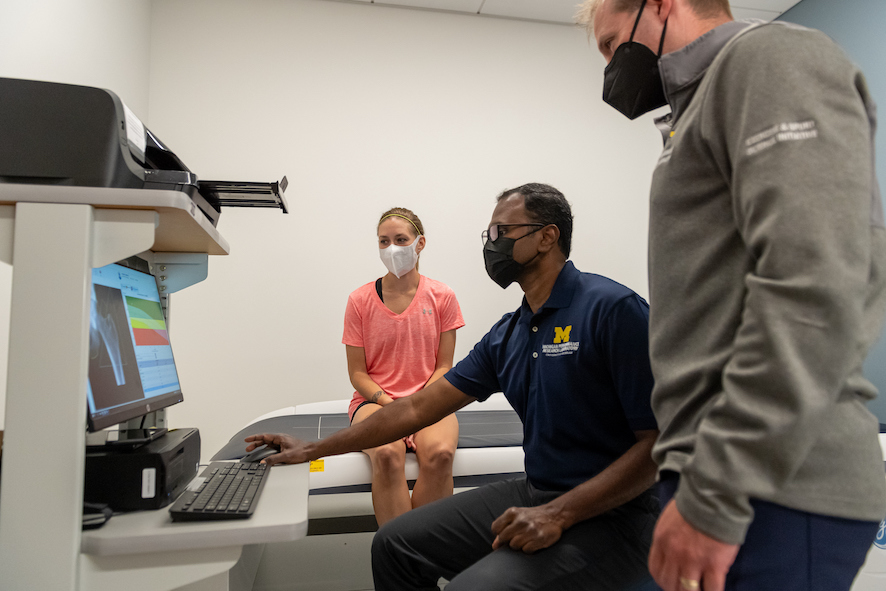 Additional capabilities include an in lab DEXA scanner, urine and blood biomarker assessments, isokinetic dynamometer, and field equipment to measure on-field performance.