NEW COURSES FOR U-M UNDERGRADUATE STUDENTS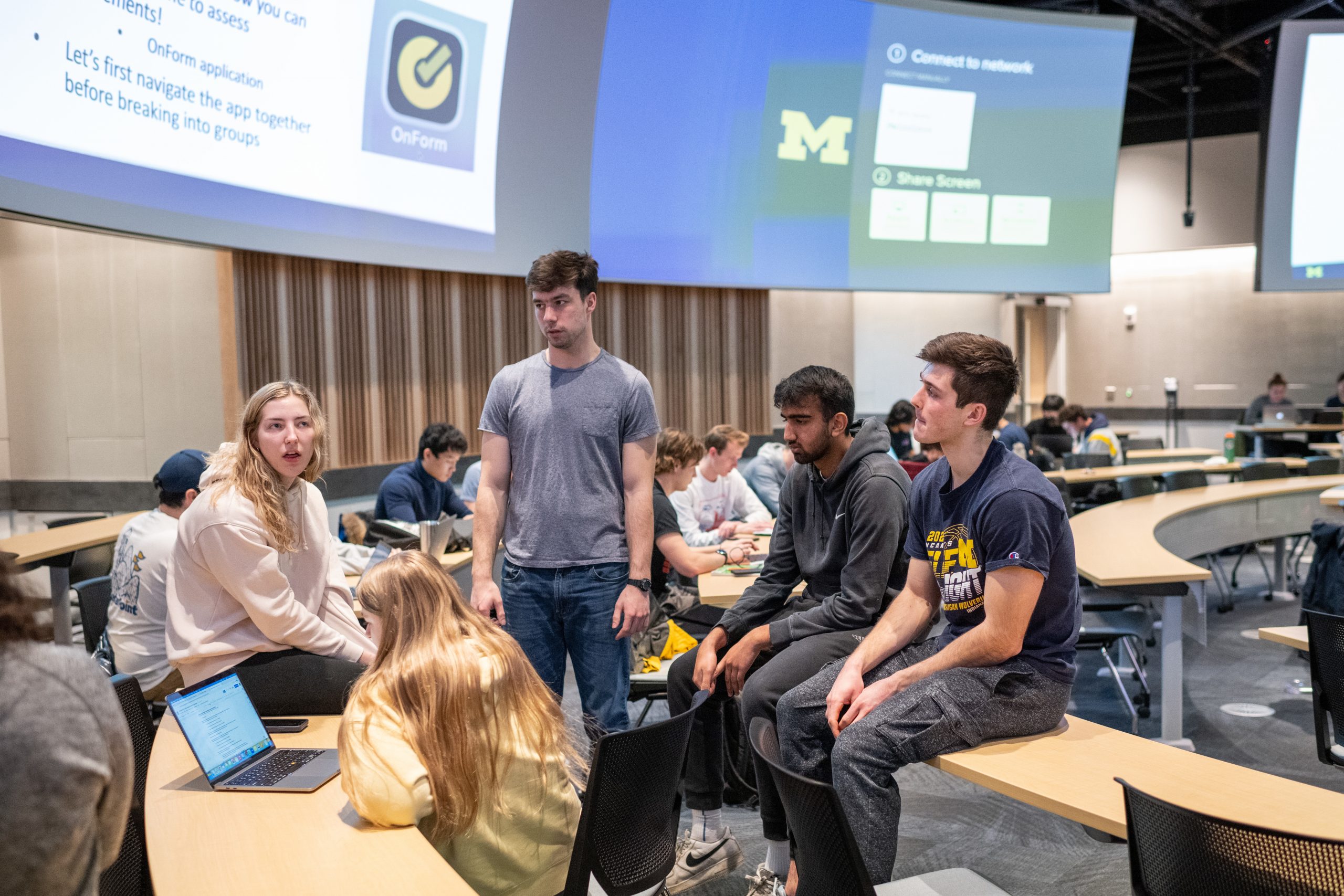 TOPICS IN HUMAN PERFORMANCE
Course Number: KINSTUDY 200 (Formerly, AES 313.006)
(Kinesiology)
Schedule: TBD   Time and Location: TBD
Credit Hours:  *3 units *General elective units – confirm with major/school academic advisor;
**Effective Fall 2023 LSA students will be receiving degree credit for our KINSTUDY 200 courses and all Kinesiology coursework by winter 2024.
An introduction to a variety of topics in the science and practice of improving human athletic performance.  These topics include training, recovery, nutrition, analysis, and performance support.
Expert guest speakers with applied experience in each topic area
WHAT STUDENTS ARE SAYING
"The guest lectures are super interesting for me to learn about different topics of human performance and the worksheets help keep me engaged. I like working in groups to break up the lectures. " Engineering Junior
"[This] is probably my favorite class I've ever taken, and it couldn't have come at a better time as I am starting to think more seriously about what I want to do after college."  LSA Junior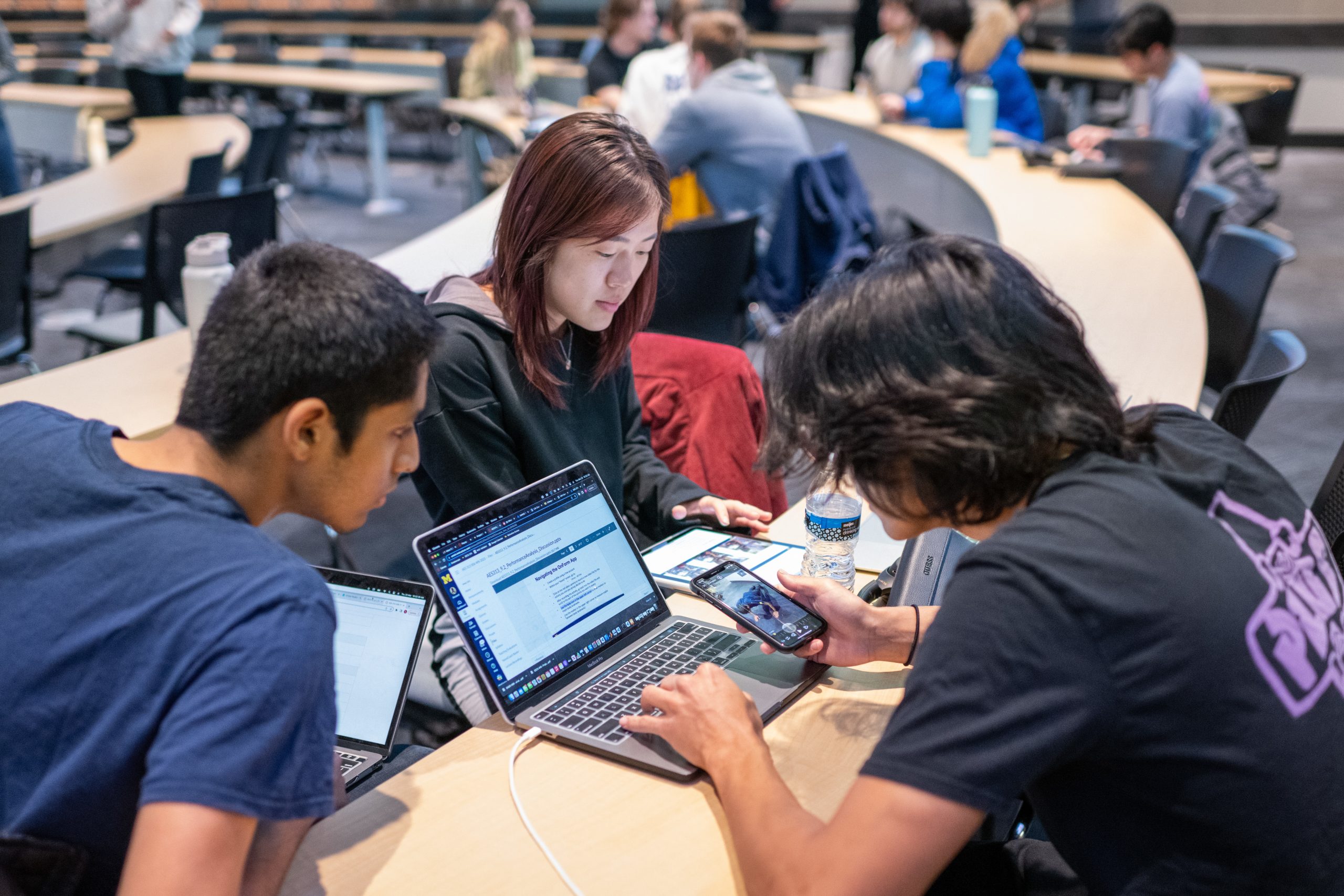 Winter 2024 COURSE DETAILS
Want to learn more about this course?  Email us at ESSI-Courses@umich.edu.
Topic 1: Training – Theory
Topic 2: Training – Endurance
Topic 3: Training – Strength and Power
Topic 4: Overtraining
Topic 5: Sleep
Topic 6: Nutrition
Topic 7: Psychology
Topic 8: Coaching
Topic 9: Equipment
Topic 10: Performance Analysis
Topic 11: Adaptive Performance
Topic 12: Lifespan Changes
University of Virginia (U

VA) Men's Basketball Head Strength and Conditioning Coach

Professional Business Owner (NCAA D1 Track and Field Coaching Experience)
Performance and Development Scientist at Orlando Magic NBA Team
University of Kentucky Director for the Sport and Exercise Psychology Graduate Program
And Others

Note:

Due to professional and/or personal obligations the list of presenters may change.
Meet the Instructor and Course Designer
Selected to receive the 2023 Pediatric Research in Sports Medicine National Athletic Trainer Achievement Award
Dr. Alexandra DeJong Lempke is a Faculty member with Exercise & Sport Science Initiative (ESSI) in the School of Kinesiology who is designing and teaching the new KINSTUDY courses (Kinesiology).
Please view their video on the exciting new courses that launched winter term 2023.
Two new ESSI KINSTUDY courses will be offered through the School of Kinesiology beginning in Winter 2023.  These courses are open to all undergraduate students.
Introduction to Technology & Data in Sports Science (Winter 2024) – KINSTUDY 201
This course will serve as a broad introduction to recent advancements in sport technology with an emphasis in wearable and portable technology and will provide students preliminary opportunities to work with sports science data to answer questions pertinent to personal and/or professional interests.
The goals of the course will be to learn the basics on how technologies can be leveraged to assess human performance, health and well-being, and how these technologies and data are currently being used to facilitate sports science assessments and interventions.
Students will also gain preliminary experience working with and assessing data through demonstration and applied examples. The skills learned in the sports science and health framework are translational to other disciplines, and students are encouraged to apply concepts learned in the course to their own interests throughout course assignments and activities.
The structure of the course will be a broad overview of key concepts in sport science technology and data analytics, broken up into three major sections:
1) Sport technology and measurement;
2) Data interpretations in sports science;
3) Applications in sports science data. 
Several lectures will feature expert guest speakers with applied experience in data analytics, and the intersection of wearable technology measurement and application.
Social Considerations in Sports Science (Fall 2024) – KINSTUDY 202
This course will explore topics related to social considerations within sports science contexts. The content covered will enable students to explore a range of sociocultural influences on key aspects of health and wellbeing from a sports science lens.  Topics covered include sociocultural, physical and intellectual ability, race and ethnicity, genetics, gender, and developmental influences on athlete health, performance, and sport/physical activity.
The discussions and course activities will not only be applicable to sports science topics, but may be translated more broadly to other disciplines (such as humanities, psychology, sociology), and students' personal and professional interests.
This course will require 3 credit hours each week of in-class instruction, consistent of lecture-style classes as well as interactive discussions and activities.
Several lectures will feature expert guest speakers and other media content from leading experts in psychosocial research in the sports science framework.